Adding a Dash of Spice to your Social Media
Looking for a social media help that can help you stand out in a crowded online space? We specialize in creating engaging and effective social media campaigns that drive real results for our clients. Our team of experts has a deep understanding of the latest trends and best practices in social media marketing, and we know how to make your brand shine on platforms like Facebook, Instagram, LinkedIn, TikTok and more. From crafting a killer strategy, creating compelling content, to executing effective ad campaigns, we've got you covered.
How we work
Phase 1: Strategy & planning

During this phase, we create a detailed social media strategy that includes the business goals, target audience, and existing social media presence. We'll outline the scope of the project, timelines, and deliverables.


Phase 2: Profile setup and content

We set up and optimize the client's social media profiles on the platforms. This includes creating a consistent visual identity, writing a compelling bio, and configuring settings and privacy options. We create and curate high-quality content that aligns with the client's brand and goals. This includes creating images, videos, infographics, blog posts, and other types of content that will be shared on social media.


Phase 3: Social Media Management

we manage the social media presence by scheduling and publishing content, engaging with followers, and monitoring analytics and metrics to track performance.

Phase 4: Advertising

If you would like to boost the social media presence, we will create and manage social media advertising campaigns using various platforms such as Facebook Ads, Instagram Ads, and TikTok.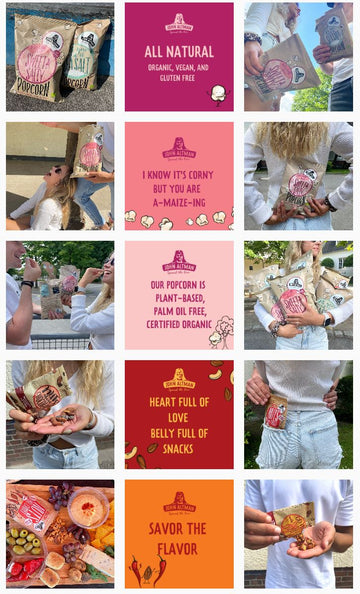 Recurring of Project?
We understand that every business has different needs and goals. That's why we offer our services on both a recurring monthly basis and a project basis. Our recurring monthly services are perfect for businesses that want to maintain a consistent presence on their social media platforms and see long-term results. Our project-based services, on the other hand, are great for businesses that have specific goals or campaigns in mind. Whether you're looking to launch a new product, increase website traffic, or boost sales, our team of experts can help. We'll work with you to create a custom plan that aligns with your goals and budget. So whether you're looking for ongoing support or a one-time project, we're here to help.
Basic package
1 - 2 messages per week
max 2 social channels
Based on brand style/customer tone of voice
Monthly report
From: 299,- per month
Standard Package
3-4 messages per week
At least 8 stories per month.
Max 2 social channels
60 min of interaction per week
Based on brand style/customer tone of voice
Monthly report
From: 599,- per month
Premium Package
5-6 messages per week
At least 15 stories per month.
Max 2 social channels
120 min of interaction per week
Based on brand style/customer tone of voice
Monthly report
From: 799,- per month